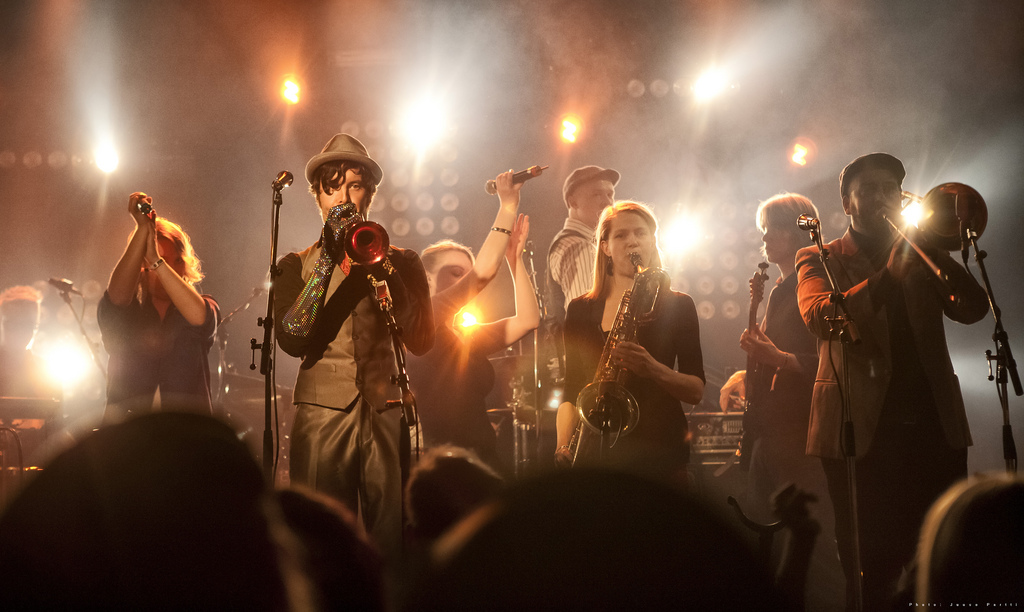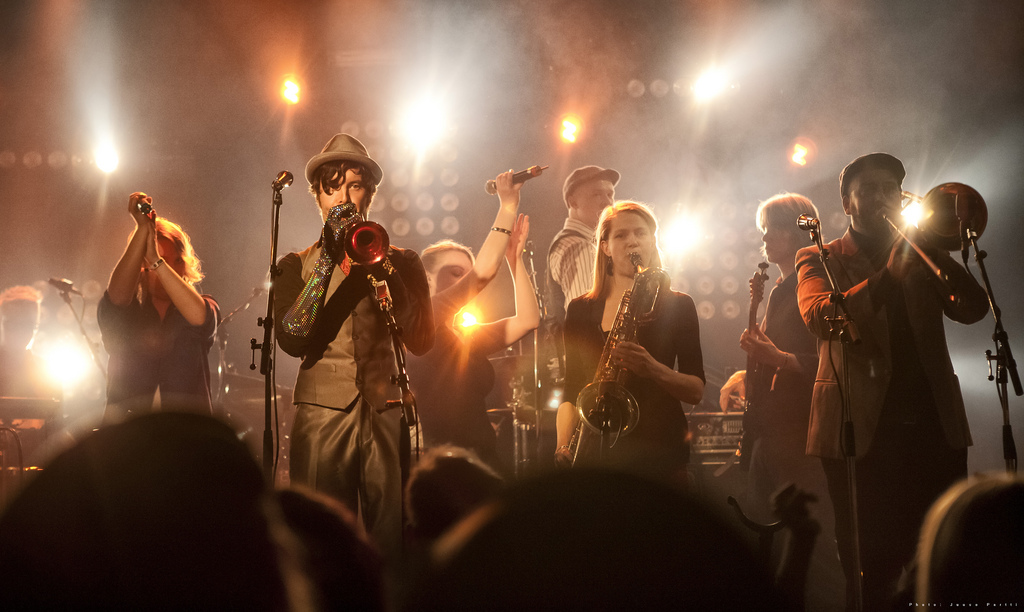 18th Funky Elephant Festival
Etiäinen
Photo: Kai Bäckström
Etiäinen was a school production at the Theatre Academy of Helsinki in collaboration with Sibelius Academy and Aalto University.
Raw spring party
We organized some awesome parties at our school during the first school years.
Ottan Tullal
Photo: Esa Kyyrö
Choreography: Riku Lehtopolku
Dancers: Riku Lehtopolku, Meri Tankka, Mikko Lampinen, Riikka Tankka, Jouni Majaniemi, Kati Aalto
Lighting Design: Teo Lanerva
Production: Pori Dance Company
Funk Awards 2011
Photo: Eero Alava
Funky Amigos ry organizes an annual gala event where they reward Finnish musicians and there is also some nice performances.
Jesse Kaikuranta
Jesse Kaikuranta is a Finnish pop artist. I did the lighting design for two of his tours 2012 - 2014. For the project I designed a set of custom fixtures which became the core of the design with led stripes. The tours ranged from small clubs to bigger concert halls.
Nimetön - Record release concert
I designed lighting for a Finnish band Nimetön's record release concert.
A private wedding party
Wedding of my promotor friend ended with a nice underground party in the woods.
Suola
I designed lighting for the club of restaurant Suola. A led matrix in the celling of the dance floor was the hearth of the design.